Posted on
By Kristina Ikavalko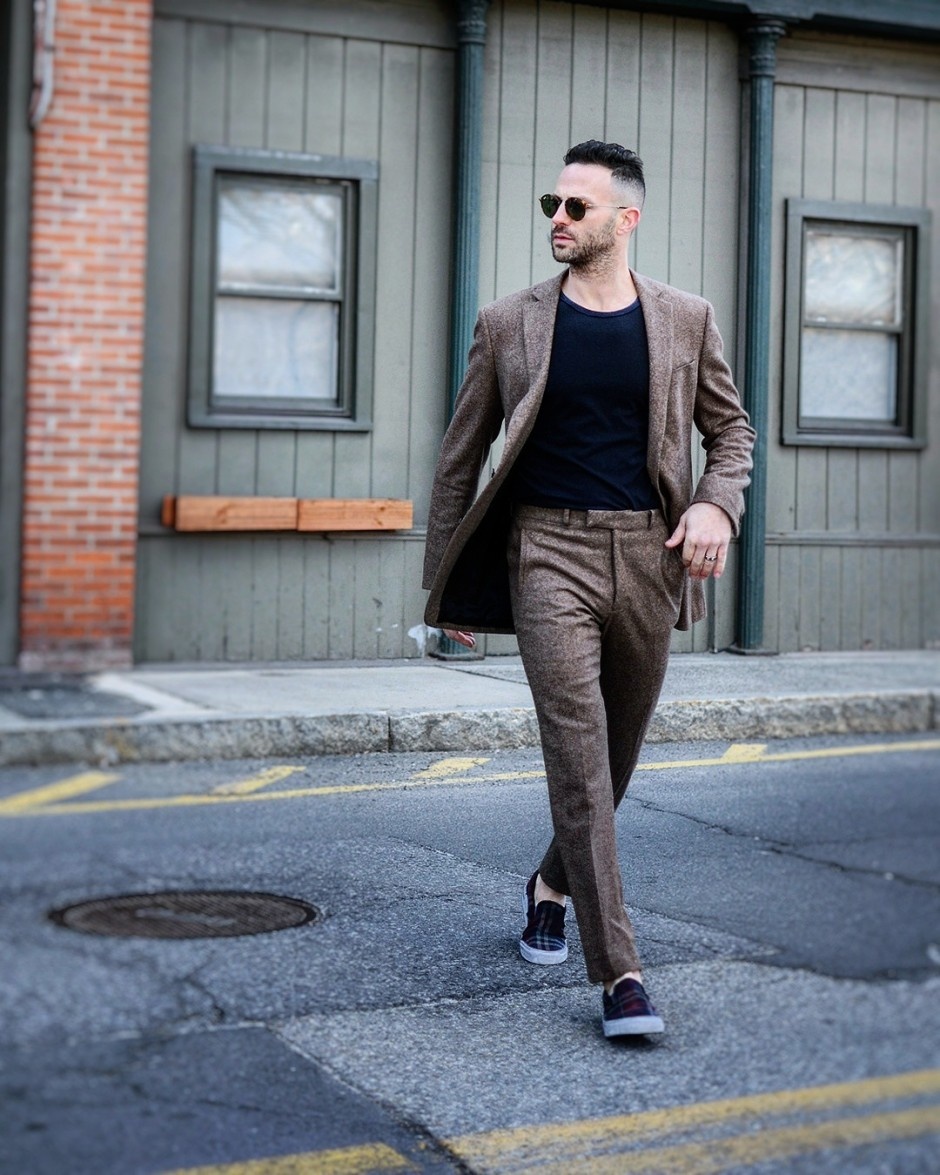 The new role of men's suiting in the current landscape of menswear.


With fewer and fewer men wearing suits to work, are finely tailored suits destined to collect dust instead of compliments? Not necessarily. Despite research showing only 10% of you wear suits to work these days, more and more, you're donning them in your downtime instead.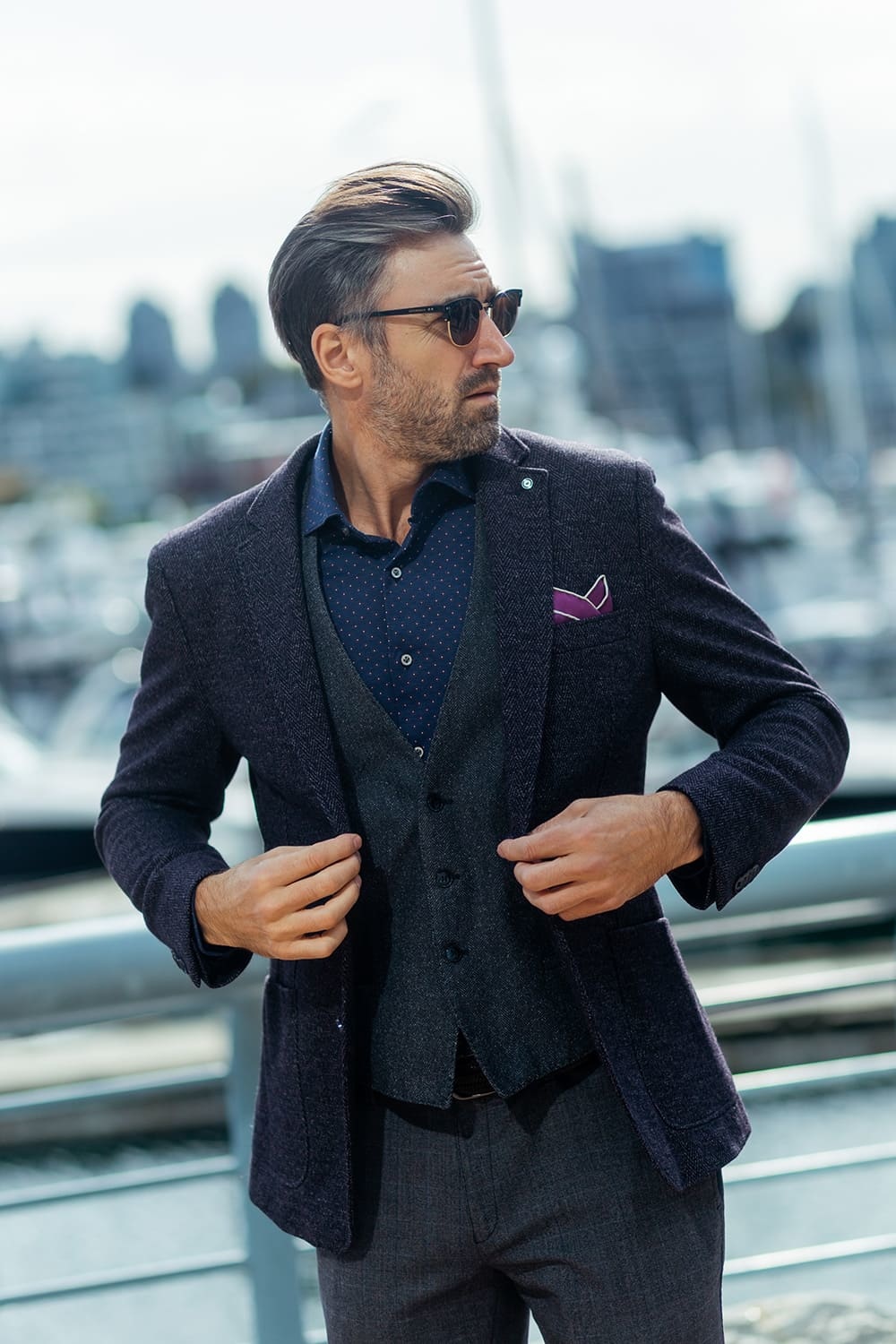 In what may be a backlash to casual Fridays when men began wearing distinctly casual 'weekend' clothes to the office, men are expressing their sartorial savvy on weekends, bringing out their A-game when they head out on the town. And why not? The modern suit, in its two or three-piece form, dates back to the 19th century and has always been designed to enhance a man's physique – to broaden the shoulder and slim the waist. Let's just say, it hides, or forgives, many a male figure 'flaw'. Logically then, if a gentleman heads out with his friends or on his own, perhaps with the intent of attracting someone, a suit is a wise choice. And given that we are in full accord with the inimitable Oscar Wilde -"You can never be overdressed or overeducated."- at Emil, we wholeheartedly agree.
What's more, this is your time, so no need to resort to boring suits. You have the freedom and luxury to stray from the run-of-the-mill and experiment with new tailoring, new fabrics and new colours that speak to your personality. There are no corporate overlords demanding you conform to a navy or grey standard so open your style mind and reclaim that suit as your own.
Add additional flourishes with traditional accessories that have made a strong come back. From tie pins and clips to pocket squares, you have more than a tie to help define your look (L.B.M Jackets and Ordean shirts at Emil). All add interest and personality. And speaking of ties, they are often absent from a weekend suit look. Jackets are covering fully buttoned or unbuttoned shirts, t-shirts, henleys etc. The tie seems reserved for more formal occasions.
Finally, pay attention to your footwear. Options are endless these days so you are no longer limited to a loafer(though there is nothing wrong with a loafer). Consider any brogue, a double monk-strap, Chelsea boot (shop Loake boots) or, more and more, a cool trainer or sneaker. Take it from us, pumped up kicks with suits are showing up EVERYWHERE (check out our fly Koio sneakers).
So to answer our leading question, no, the suit is not moot. It is simply transformed – reinvented as a better expression of your personality.