Posted on
By Kristina Ikavalko
Copenhagen is one of the coolest capitals on the continent. Compact, clean and car-free in many parts, it is an explorer's delight.
The epitome of Nordic Cool, Copenhagen exudes style at every turn. Their backdrop - the ages-old Nyhaven Harbour, the gentrified meatpacking district, or modern architectural masterpieces like the Royal Danish Library, Royal Danish Opera House or Bjarke Ingels (BIG) VM houses. These stylish Scandinavians manage to look refined and polished and sporty and comfortable all at once.
Copenhagen regularly tops the world's livability lists and for good reason. It is compact, accessible, clean and green – making exploring easy, efficient and sooo enjoyable. And, full disclosure, Copenhagen is particularly near and dear to Emil's heart. We have family there, we do business there and we think it needs to be on everyone's travel list! So who better to give you an insider's take on the neighbourhoods that make this cool capital so spectacular.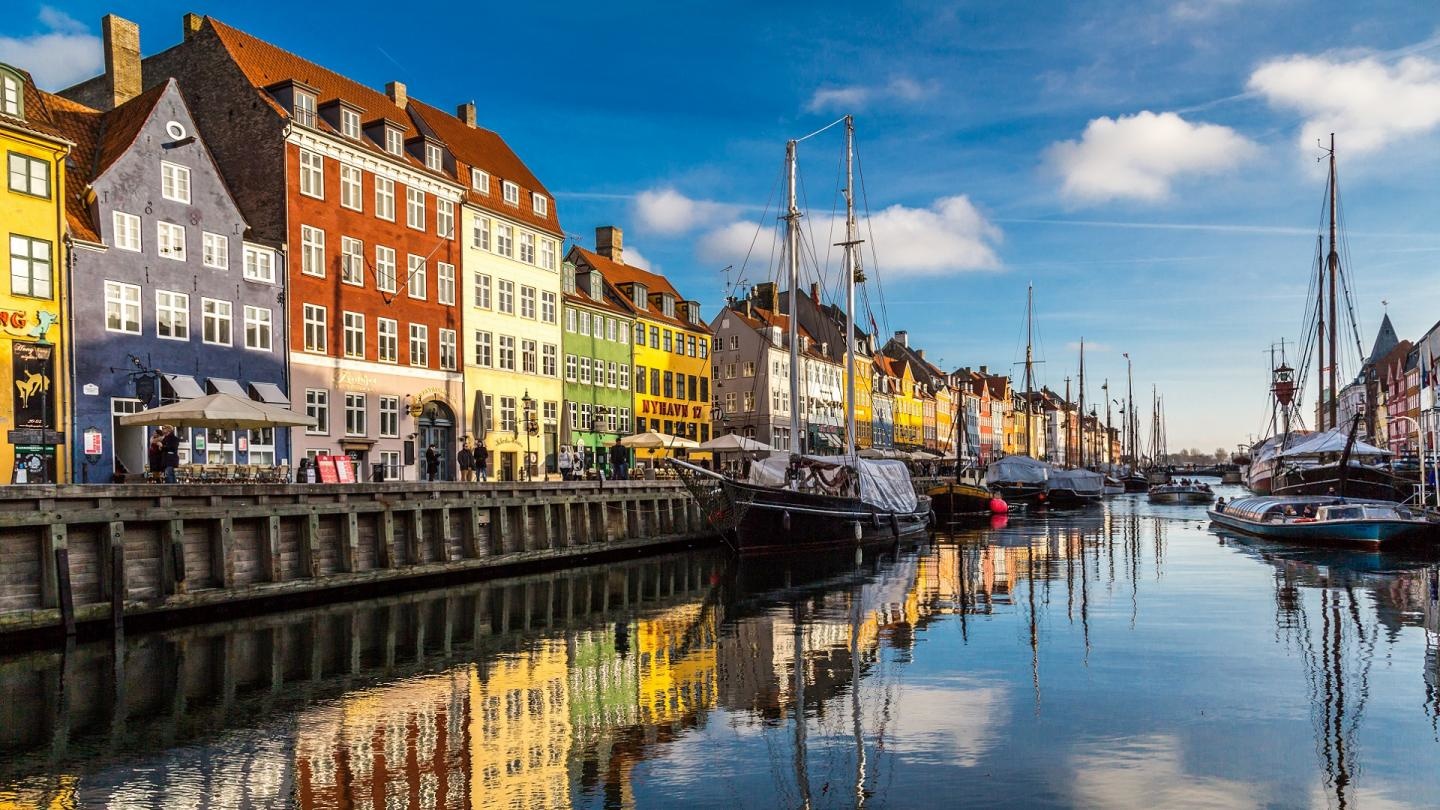 NYHAVN
Likely the most identifiable, instagrammable 'hood in Copenhagen, Nyhavn is still a must-see. The colourful 17th and 18th century townhouses, bars and cafes that line the harbour and canal are straight out of a Hans Christian Andersen fairy tale and not surprisingly, this is where he lived and wrote in the 1800s. It is a hub of tourist activity but also delivers on some excellent shopping and dining options.
Eat: Studio at The Standard (Havnegade 44 )– Enjoy Michelin starred "smørrebrød" in an iconic, architecturally significant art deco building that once housed government customs authorities.
OR  Bridge Street Kitchen (Strandgade 95)– World-class street food with views over the water.
Shop: NNO7 (Gammel Mønt 7 )– A gorgeous concept store dedicated to the best of Danish menswear.
Wear: Designed and pioneered straight out of Copenhagen, add your own pop of Nyhavn colour to your look with Samsoe & Samsoe College Green Shorts.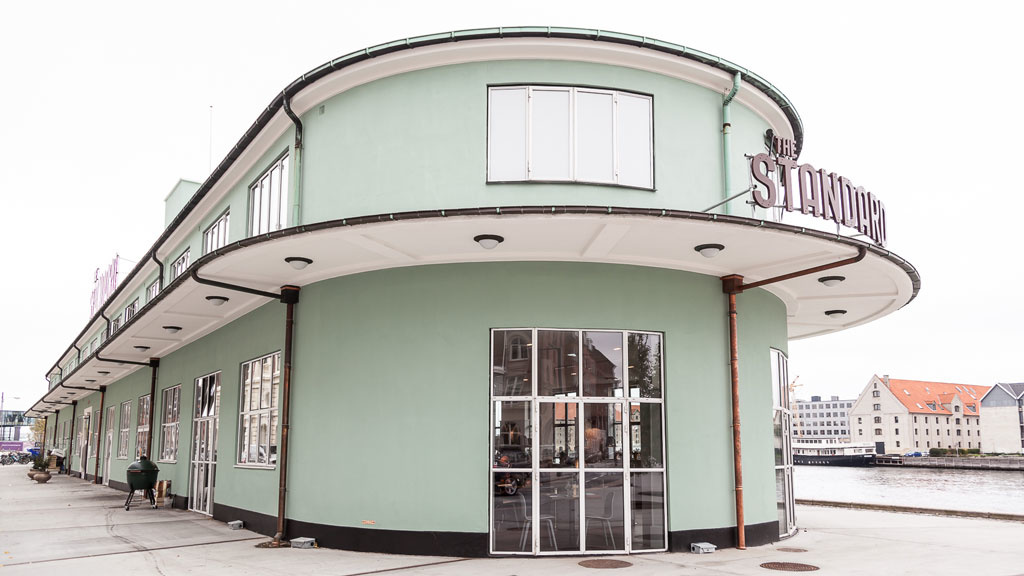 FREDRIKSBERG
Posh and pretty with plenty of parks, Frederiksberg is a chic, distinctly upscale destination. Here you'll find the Royal Danish Palace and the magnificent Fredriksberg Gardens and the Garden of the Faculty of Life Science at the University. 
Main street through Frederiksberg is Gammel Kongevej aka King's Road is the main street and is lined with clothing shops, restaurants, and cafes. For food, though, hit up Værnedamsvej . This small street is a foodie's paradise with specialty cheese, wine, chocolate, and grocery shops. 
Eat: Mielcke & Hurtigkarl (Fredriksberg Runddel1, 2000 Fredriksberg) Innovative, exquisite menu in a beautiful 17th century building in the Frederiksberg Gardens or pick up picnic far along the Værnedamsvej and head back to the gardens to enjoy your goodies.
Shop:  Han Kjøbenhavn (Vognmagergade 7)– Stylish menswear featuring classic silhouettes, beautiful knitwear, eyewear, and denim.
Wear: An Umberto Vallati Polo Melange,handmade from Italy to meet the high streets of Fredriksberg.

VESTERBRO
The artier, hipper neighbour to Fredriksberg, Vesterbro is filled with incredible, independent clothing stores, cafes and bars and the world's second-oldest amusement park -Tivoli Gardens. Built-in 1914, here you can ride one of the oldest wooden roller coasters and witness impressive views of the city before your descent.  Vesterbro is also where you'll find the most spectacular elevated bike bridge (aka bicycle snake) so hop on 2 wheels and pedal across!

Separated from Fredriksberg by side street, Værnedamsvej, both these hoods are superb for shopping, eating and hanging out.  Sønder Blvd was made over and is now a gorgeous green city space and a popular recreation area lined with cafes. Also see what's on at Vega, the city's most iconic music venue.
Eat: Bodil Restaurant (Sønder Blvd. 105)
Shop: Kyoto (Istedgade 95) Established in 2001 before the gentrification of Vesterbro, Kyoto carries many exclusive brands for men (Libertine-Libertine, Norse Projects, Maison Kitsuné, and Han Kjøbenhavn ) and women and a phenomenal selection of sneakers.
Wear: Blend in with the locals with a classic pair of handmade Koio Capi Castagna sneakers for all the walking you'll do on a weekend in Vesterbro.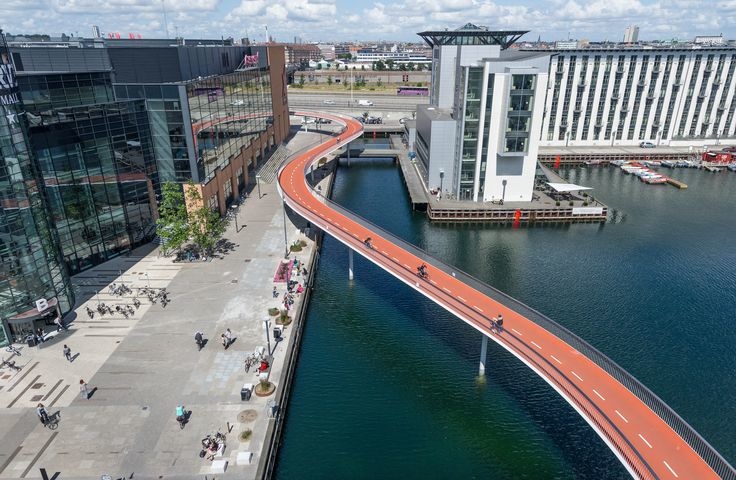 MEATPACKING DISTRICT
Once the home of Copenhagen's meat industry, it is now a hub of creative activity, superb restaurants, and energetic nightlife, the Meatpacking District is minutes from Vesterbro and should be explored with an empty stomach and sense of adventure!
Eat: Restaurant Kul (Høkerboderne 16B-20)
Shop: Motorious (Flæsketorvet 34)
FREETOWN CHRISTIANIA
Founded by hippies in the 70s, this neighbourhood is distinct from the others. Established as an autonomous neighbourhood, though now under general administration, Christiania is home to the city's best skatepark, countless vegetarian restaurants and the Green Light District where cannabis is bought and sold openly. It is car-free and vibrant with graffiti covered walls, music venues aplenty and a loose and easy vibe.  Note: Photography is discouraged in Christiania.
Eat: Morgenstedet (Fabriksområdet 134) 20-year-old organic, vegetarian, collectivist eatery with a voluntary workforce. Menu varies from Far Eastern to Mediterranean to local fare depending on chef.
Shop: Christiania Smedie (Mælkevejen 83a) Yes, a little tricky to bring home with you, but this former blacksmith shop, come bicycle shop, is where the first crate bike was launched in the 1980s and is now known nationally as the Christiania bike. The oldest business in Cristiania, they also sell a wide variety of bike accessories like locks and raincovers.