Posted on
By Kristina Ikavalko
As the Tour De France has just kicked off, and we thought it might be fitting to review some bespoke, small group, cycling tours for our clients who are also cycling aficionados.
The 2019 Tour de France will be the 106th edition of one of cycling's three grand tours and arguably the most prestigious. This year it all begins in Brussels in honour of the 50th anniversary of the first Tour de France win of legend, Eddy Merckx (in image above) – the former Belgian professional road and track cyclist widely considered to be the most successful of all time winning an unequaled eleven Grand Tours in the 1970s.  
He is the perfect cycling hero to inspire our cycling customers to pay homage to him the only acceptable way – on their two wheels. 
For summer 2019, we've found three road cycling options for those seeking adventure, culture and culinary thrills + gut-busting cardio.
Based out of a bike shop in Girona, Spain, Eat, Sleep, Cycle offers riders some of the best European guided touring options -- from the Alps to the South of Spain and everywhere in between. 
Why not try their South of France offerings that wind spectacularly through Provence, The Cevennes, Ardeche and the Cote d'Azur. The latter includes an ascent of one of Europe's most famous mountains on the last Alpine ridge, Mont Ventoux. You'll be rewarded at the top by panoramic views of the Vaucluse-Provence countryside stretching to the Alps in the East and to the Mediterranean in the South.
Committed to a low travel footprint, this company makes every effort to seek out small hotels and restaurants that share their values and exemplify the very best the region has to offer. Don't forget to pack your tailored Samsoe & Samsoe shorts paired with a German engineered Desoto Short Sleeve Shirt to handle bike-to-patio in no time! The Eat, Sleep Cycle guides are local and know the geography, history, and gastronomy innately.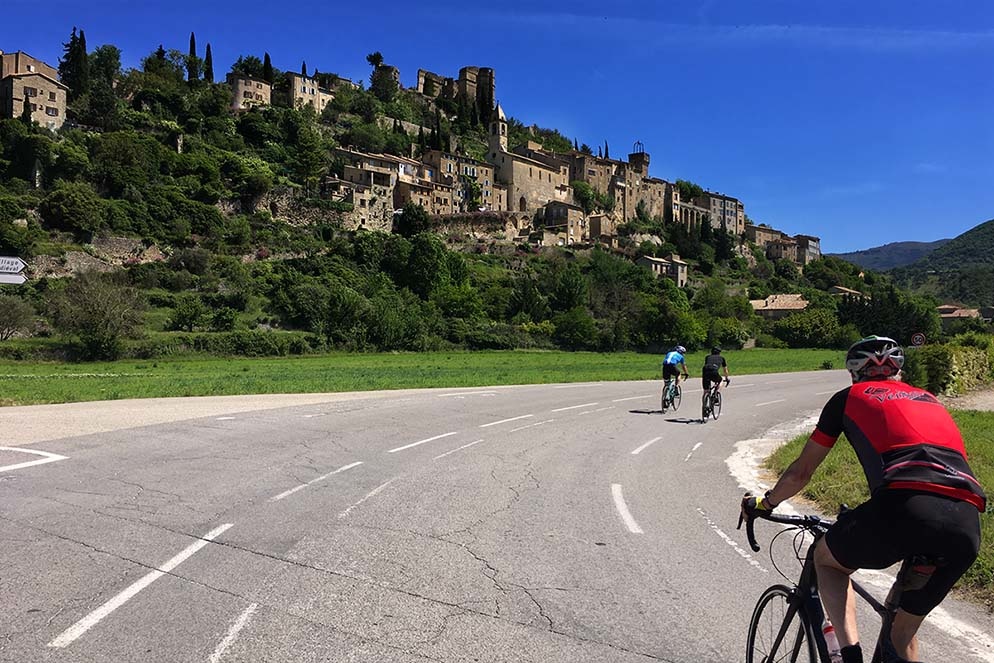 In their 30th year of business, Magic Places has been offering small group, boutique cycling experiences around the world.
In addition to numerous offerings in Italy, Spain, and France, Magic Places has beautiful BC on its 2019 Calendar for the mountain bikers (July) out there but for die-hard road cyclists, our money is on the November 2019 South African Trip. In 18 days, you'll cover 1,200 kilometers and visit an elephant park, ride along the Indian Ocean overlooking pristine beaches, climb over Robinson pass, tour vineyards and climb the spectacular Table Mountain at sunrise. From one magnificent sight to the next, this tour will not disappoint. Saddle up for a remarkable journey!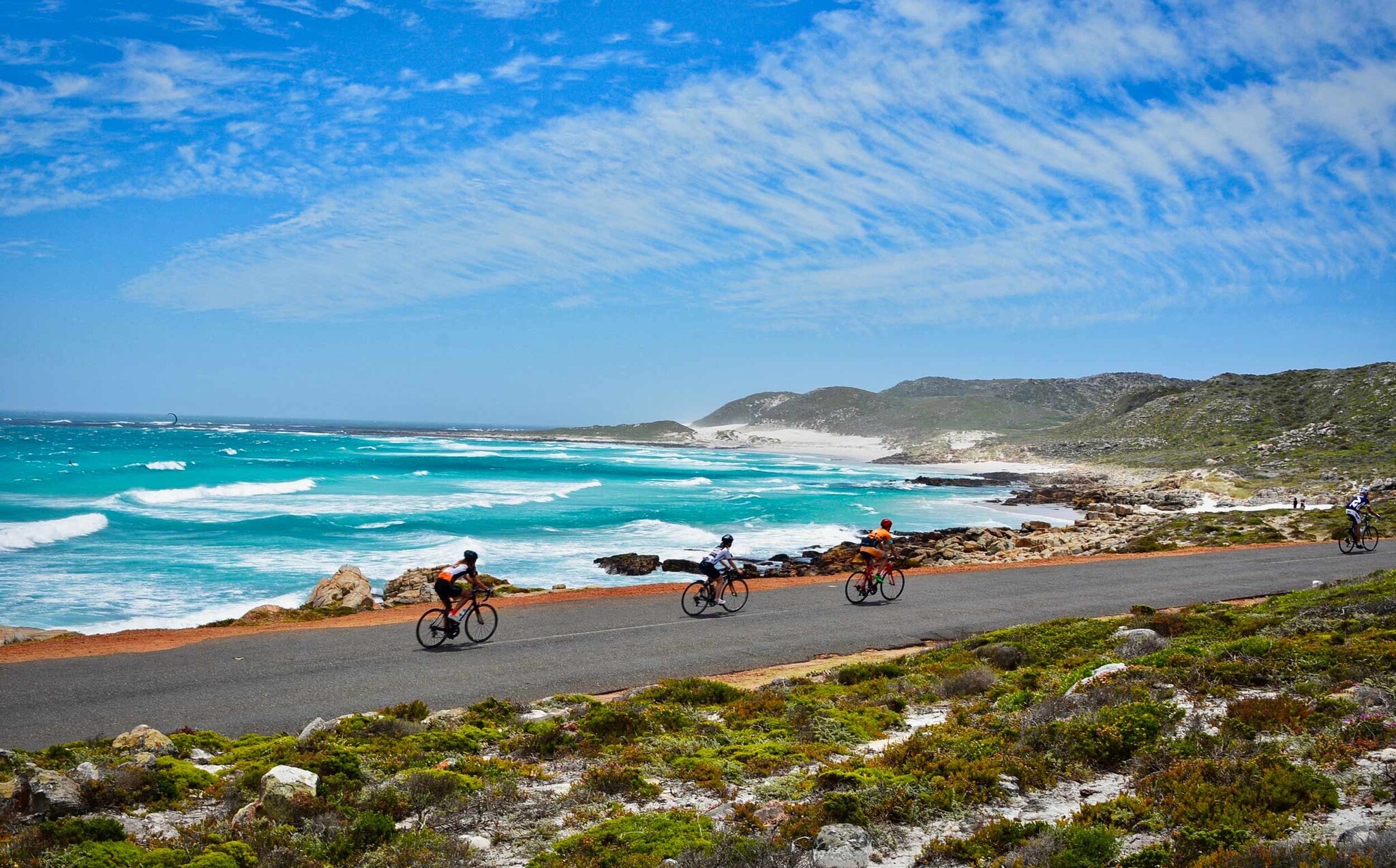 Owned and operated by a retired pro, Christian Meier and his wife, The Service Course is also based in Girona, Spain – the cycling world's current mecca. Bringing all his personal experience on the world's best cycling teams alongside an exemplary eye for detail and appreciation for luxury, The Service Course's adventures will ensure unforgettable memories are made (and the pain and suffering of that altitude gain forgotten).
Consider one of their pro tours, perhaps one starting in Girona. You will follow expert guides climbing over peaks in the Pyrenees and descending through spectacular valleys. An array of routes to choose from, the guides will gauge fitness level, experience, and interests and tailor your trip accordingly. Stop for an afternoon 'pausa' replete with the best espresso and cake in Catalonia and finish the day like a pro enjoying sports massages followed by a glass or two of Rioja (we'd be sporting a pair of Spanish, handmade luxury Zampiere sneakers for relief from cycling shoes!). In essence, experience cycling as though you were on the pro tour but with no expectations to win the race.